Our

Story
Founded in 2005 as "Rx Net Services" by a pharmacist, a software engineer, and a healthcare sales executive, the pharmacy software company pioneered the development of store-store inventory transfer for pharmacies.
In 2011, the company name was changed to "Datarithm®" to recognize its expanding range of integrated prescription management innovations and services for pharmacies of all sizes, such as automated inventory demand forecasting, reorder point optimization, intelligent cycle counting, and analytics.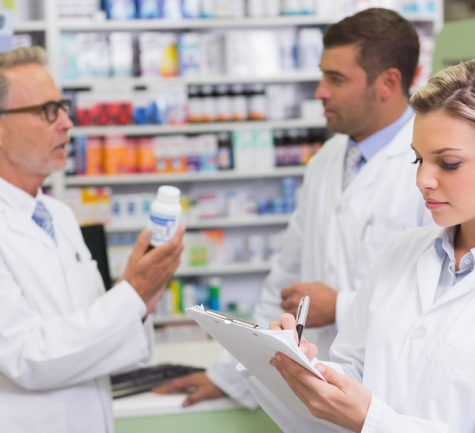 What
We Do
Pharmacy Inventory Management Software that Delivers
We are the Pharmacy Owner's ally and advocate.
We share
the belief that health and wellness
begin with you. We champion small
businesses because we are one
ourselves. When pharmacies
survive, communities thrive, and we
take great pride in the role we play.
We were founded by a pharmacist, a medical
sales professional, and a software
engineer.
These core perspectives
have enabled us to be
prescriptive in our process, flexible
in our approach, and relentless in
our service.
Datarithm offers so
much more than inventory control
software.
We pair the power of our platform with a prescriptive process, daily insights, hands-on training, and personalized guidance, finding you the cash flow you need to fuel the future of your business.
Meet
the

Executive Team
Your Allies in Pharmacy Inventory Management
Please contact our medication inventory management team at any time with any questions, comments, or requests for a free product demonstration. Our software is built for pharmacies of all sizes.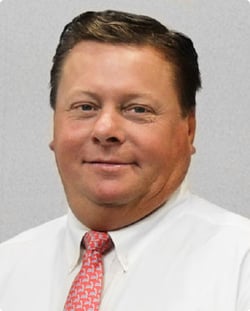 David J. Belinski
President
In 2007, following a 25+ year career in Commercial Banking, Dave joined Datarithm® as the EVP–Operations. In this role, Dave was responsible for pharmacy system interface partnerships, large-client business development, analytics, and report design, and was central to the development of system logic. In 2014, Dave was appointed President.

Residing in the Finger Lakes region of Central NY, Dave enjoys golf, snow skiing, and boating with his wife and two children.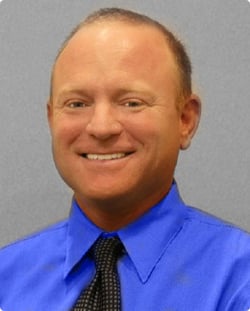 Andrew Bort
CIO
With over 27 years of experience, Andrew is responsible for the design and development of Datarithm's inventory optimization solution. He also works with various pharmacy management system vendors to build the necessary integrations to support the introduction of new customers.
Andrew lives in Jamesville, NY with his wife and three children and enjoys spending his time cheering on the Syracuse Orange, tubing on Oneida Lake in the summer, and snowboarding in the winter.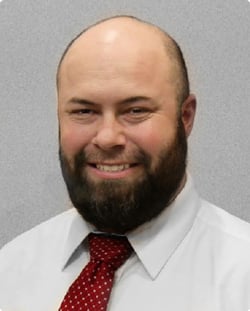 Mathew Carr
Application Architect
Matt comes to Datarithm with over 10 years of experience in information technology with a focus on software engineering. He has designed, implemented, and maintained software solutions for the banking, manufacturing, and retail industries. With these skills, Matt will aid in the design and development of Datarithm's inventory optimization solution, as well as maintain and support Datarithm's cloud-hosted production environment.

Matt lives in Cicero, NY, and enjoys golf, football, hockey, bocce ball, gaming, and traveling.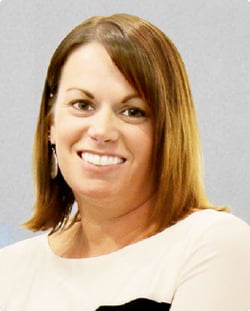 Jennifer Wilcox
VP of Sales & Marketing
Jennifer joins Datarithm with 20+ years of experience in strategic partnerships, leadership, and sales. As a Pharmacy Consultant, her primary focus has been working with Independent Pharmacies. She has worked closely with pharmacy owners and staff as a valuable resource to help identify and achieve their business goals. Jennifer has assisted pharmacies by implementing value-added services that help sustain and grow their business.

Jennifer resides in Clay, New York. She enjoys the outdoors and spending time with her dogs.


Control your Pharmacy Inventory
Customer
Testimonials
Don't take our word for it... take theirs:

Within ten minutes of going live, I pulled $10,000 worth of dead stock that I didn't know
I had on my shelves. Over a 3 month period of time, I managed to reduce my inventory
$100,000 and be able to keep it down since then.

Reception to customer feedback and willingness to consistently and constantly
improve their software will keep Datarithm® thriving and vibrant for years to come.
The 20-25% reduction in inventory overhead and ease of inventory management simply
become the icing on the cake.

In the first 3 to 4 weeks with Datarithm®, we did about $100K worth of returns.
Datarithm® has, from a pharmacy that we felt was well stocked with very few 'we owes',
decreased our overall inventory by $320K and did not greatly increase our 'we owes.'
The product works by decreasing your inventory levels while not inconveniencing your
patients.

Big thanks for correctly diagnosing what was wrong and helping us fix it! I'm thinking we'll see more quick responsiveness to usage in our order points, so the value of that session is not really all here yet. Awesome stuff!

The Forecast Dashboard provides a "heads up" on how our inventory is performing daily and it shows the work our staff has completed to improve our inventory. The High-Low Usage helps us quickly identify unexpected changes, like why do we have so much of a drug or not enough of another? The Manage Generic Groups report helps us identify items that we missed when trying to manage so many different generics. We have saved so much money by reducing our on-hand, especially in our fridge. We barely ever pull anything that has expired anymore.

The thought of moving from our wholesaler-based inventory management system after roughly 11 years or so was pretty scary...I felt like we were doing a pretty good job.
I was pleasantly delighted to be wrong! In just a couple of months, our inventory dropped has over $85,000 between our 2 stores! Simultaneously, our service level has gone up. We aren't out of near as many items as we previously were and our customers are noticing the difference!

Datarithm
®
has been great for my business and cash flow. The recommended transfers help burn dead items from stores that don't use it to stores that do. It has truly engaged all of my employees in inventory control.

Datarithm
®
's Cycle Counting feature keeps our inventory more organized; our on-hands are more accurate than ever. Datarithm
®
is a quick way to keep your inventory organized, plus everyone is working and analyzing the inventory; it is convenient because we can research a drug's history and have a say in its future.

Before Datarithm
®
I was using my wholesaler's software version for perpetual inventory control, I did not trust the data. In today's environment, it is essential that you make decisions using accurate data you can trust. Datarithm
®
immediately began to produce the right data for me, I now have complete control of my inventory, and I'm more efficient which makes me more profitable.

I would like to thank you and the team at Datarithm
®
for transforming my business! Not only has my inventory been reduced by over $100,000, but our entire ordering process has been streamlined. I have peace of mind now knowing that Datarithm
®
is driving my inventory management. I no longer pay overtime, and it takes very little time to glance over the suggested order and make any corrections and send it!

I was very skeptical, but I took a chance on Datarithm
®
. I really didn't think my inventory could be managed any better. However, now, with the help of Datarithm
®
, the amount of inventory we carry has been reduced by $30,000!
We were able to return almost $20,000 to the wholesaler and have allowed the remaining items BOH to "shrink" to Datarithm
®
's recommendations. Take a chance on Datarithm
® – you won't be disappointed!

We have been with you all for 10 months, our inventory has gone down 26% or $175K between the 2 pharmacies. We just do the minimum with you all and know that we can do more to even decrease it more and will try harder in the new year. I just wanted to say thanks for your great product and support.
Schedule a
Free Demo
Optimize your inventory and watch the cash flow. We'll show you how.
If your pharmacy is like most today, you are likely searching for integrated prescription management solutions to optimize your cash flow. Optimize the management of your biggest investment and largest expense to take cash off the shelf and into your bank account.